Hospice & Palliative Care Facility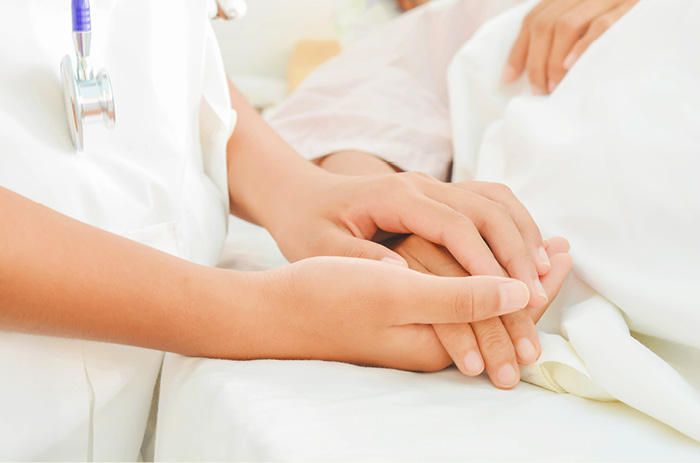 At White Plains Center for Nursing Care, our hospice care program is designed to support individuals in the final stage of their lives. Our mission is to maintain the dignity of our patients and ensure they live each day in the most comfortable and pain-free manner possible. In addition to honoring the wishes of patients, we strive to provide families with the supports they may need during this time.
We recommend hospice care for individuals who have a terminal illness, anticipate having 6 months or less to live, and no longer desire to pursue treatments aimed at prolonging life. Our team takes an interdisciplinary approach to hospice care by including physicians, nurses, therapists and spiritual advisers in the coordination of each patient's care. In interacting with patients, we are sensitive of their values and use evidence-based practices to address their physical, intellectual, emotional, social and spiritual needs.
Our hospice care program includes the following services:
Nursing care

Pain and symptom management

Spiritual care

Hospice aide

Social work services

Grief and loss counseling
Contact our team today if you are interested in learning more about our hospice care program. Our goal is to optimize your loved one's quality of life and provide your family with the supports you may need during this time.