Alzheimer's & Dementia Care
Alzheimer's & Dementia Care Facility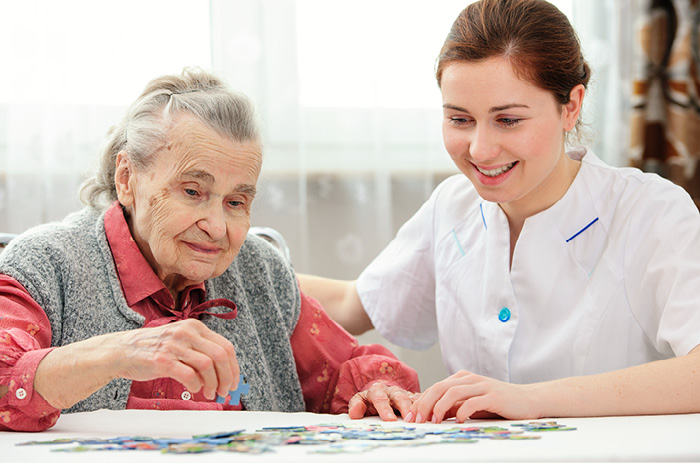 If you are currently caring for a loved one with Alzheimer's disease or another type of Dementia, you are not alone. At White Plains Center for Nursing Care, we understand the challenges that come with cognitive decline and want to provide you and your family with support during this difficult time. Given the progressive nature of Dementia, we are prepared to meet patients at whatever stage of the disease they are at.
Our Alzheimer's and Dementia care program is designed to preserve the dignity of patients and provide them with a continuum of care that optimizes their comfort and independence. To achieve this goal, our interdisciplinary team of professionals devote their time to getting to know each patient, coordinating activities that stimulate cognitive and physical function, and assisting with activities of daily living. Throughout the entire care process, our team ensures that each patient feels at home in our therapeutic and supportive facility.
Steps we take in providing Alzheimer's and Dementia care include:
Addressing medical and non-medical concerns

Coordinating a holistic care plan

Anticipating potential risks and devising safety measures

Prioritizing patient needs and values

Providing patient and family education
To learn more about our Alzheimer's & Dementia care program, contact our team at White Plains Center for Nursing Care today. Our goal is to provide care that addresses the individualized needs of your loved one and supports you and your family.