Short-Term Rehabilitation
White Plains Center for Nursing Care provides state-of-the-art therapy and rehabilitation for individuals recovering from a surgery, illness or accident. Our dedicated multi-disciplinary team has achieved particular renown for their warm, progressive approach to rehabilitative care.
We offer 1 hour of physical, occupational and speech therapy on a daily basis, 6 days a week, allowing our residents to efficiently reach their rehabilitation goals. Each resident receives a custom recovery plan, based on the initial evaluation through final discharge, designed to recover their independence when engaging in daily living activities.
Gym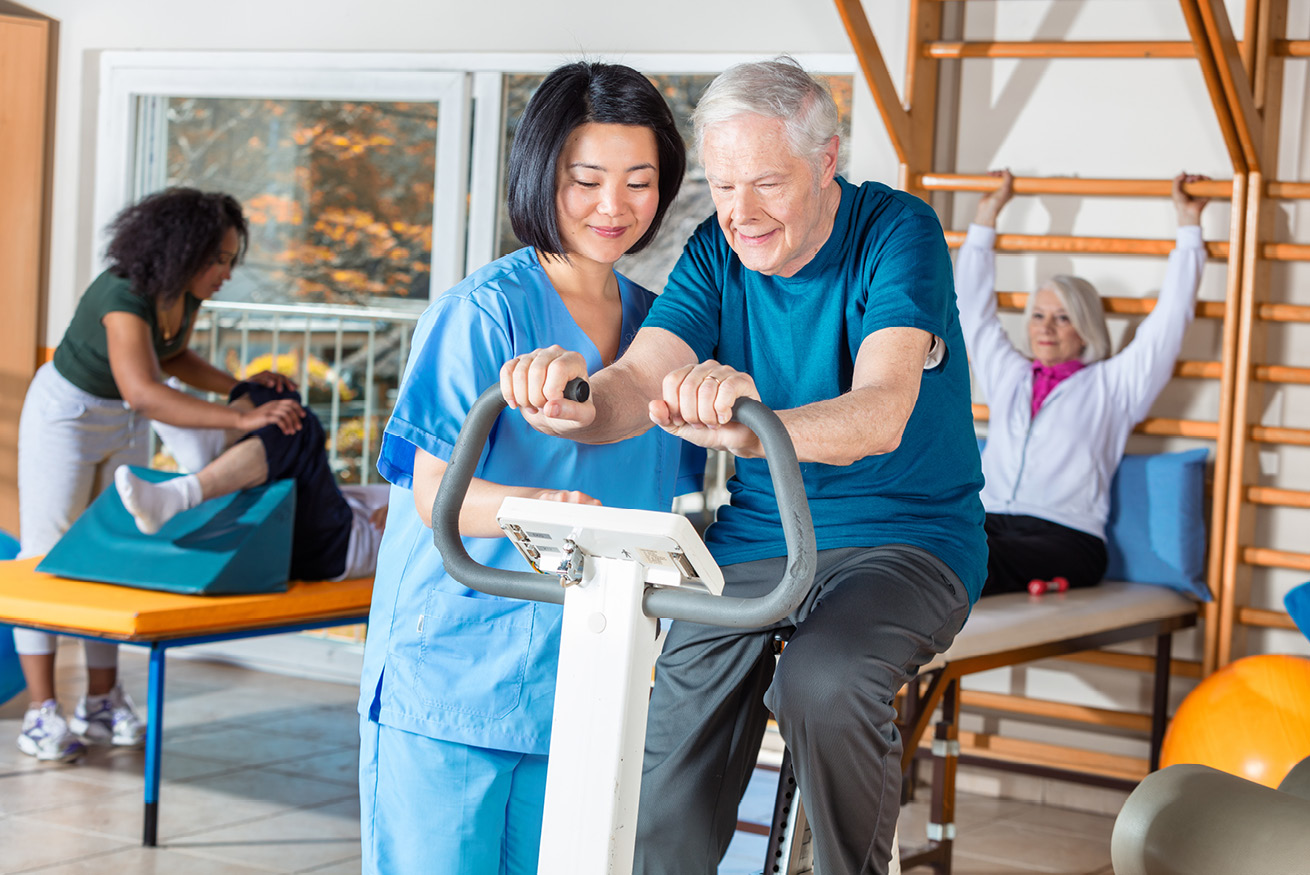 Our gym offers an intimate, comfortable environment within which to recover. We maintain a multi-disciplinary team of physical, occupational and speech therapists working in tandem to create a program tailored to your specific needs.
We specialize in servicing those with more complex physical challenges, and utilize cutting-edge technology and equipment to accommodate a wide variety of patient needs and challenges.
To renew strength and mobility, we implement the use of:
Motorized Rehabilitation

Virtual Therapy

Therapeutic Ultrasound

Electrical Stimulation
Our rehab team provides first-class physical, occupational and speech therapy all together in a program tailored for you or your family member to get them back on their feet and home.
Contact us to schedule a tour of our facility.